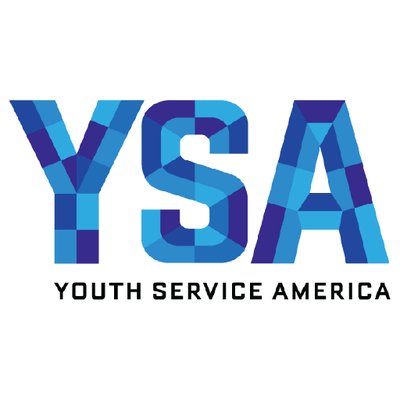 Resources and Trainings for Educators
Founded in 1986, Youth Service America (YSA) supports a global culture of engaged children and youth committed to a lifetime of meaningful service, learning, and leadership. With half the world's population under age 25, YSA's mission is to help all young people find their voice, take action, and make an impact on vital community issues. In 2016, YSA began to focus its assets and outcomes on achieving the Sustainable Development Goals by 2030.
Through YSA's programs, youth lead community change through:
Awareness – educating others to change behaviors
Service – using their passion, creativity, and idealism to solve problems through volunteerism
Advocacy – to change policies and laws
Philanthropy – generating and donating financial and in-kind support
YSA's Learning Center has resources and trainings for educators, and the website's Take Action tab provides ideas for service broken out by cause, audience, and YSA Programs.
Organization: Youth Service America
Categories: Environmental and Sustainability Education
Visit Website