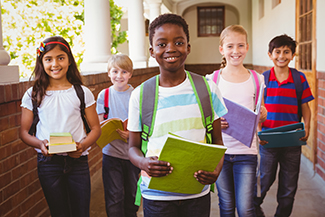 Healthy Schools Research Grants
EPA, as part of its Science to Achieve Results (STAR) program, has awarded grants to seven universities under the 2013 "Healthy Schools: Environmental Factors, Children's Health and Performance, and Sustainable Building Practices" Request for Application (RFA). This Healthy Schools STAR Research will improve the understanding of the relationship between environmental factors in K-12 educational facilities and the safety, health and academic performance of children, and the effectiveness of teachers and staff.
Sign up for EPA's National Center for Environmental Research listserv to receive announcements on new funding opportunities, upcoming research meetings and webinars, and special announcements.
Organization: U.S. Environmental Protection Agency
Categories: Environmental and Sustainability Education
Visit Website